CMS Made Simple™ Development Team
The CMSMS core team is made up of talented people dedicated to making the best open source CMS out there.
The team and a growing group of devotees meet semi-regularly on Slack to discuss plans for the product and how to move forward.
We have (roughly biennial) Geek Moots, where we meet in person in a chosen location around the world, to decide how this product should move forward, and to geek out with marathon development sessions. Of course, there's the requisite amount of celebration and partying at these meetings.
Hire a Developer
Looking for custom CMSMS Made Simple work? Most of the Dev Team members are available for freelance work, and each have a unique set of specialties. Rather than emailing everyone individually, please submit a request at Hire a Dev
The Dev Team
You may also contact the Dev Team members directly below, but please don't email the entire team about the same project. We all share information and won't try to underbid each other. You can also find us on the official CMS Made Simple Slack workspace.
Fernando Morgado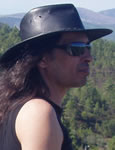 Contact Email:
Location: Lisboa, Portugal (GMT)
Birthday/Age: August, 1966
Position: Core Developer, Support Team, Translator
Forum or Chat Nickname: JoMorg
Website: https://www.sm-art-lab.com/

Fernando is a freelancer specialized in audiovisuals and multimedia. He taught in courses, such as Film Theory and Language, Film and Video Editing, both in a private school Open Space Studio and No Noise, and became a consultant in Visão X (a producing company), and accumulating functions as Project Director, Video Editor, Motion Graphics Designer, amongst others. Being a believer of "if you want something done right, do it yourself" he became a programmer, starting by doing a few small applications in Delphi Pascal, most of them for his own use, others being commissioned by a few clients, for very specific purposes. Programming for him was like an extension of his other creative activities. When challenged to do some work in websites for friends (back in 2007), he searched for a CMS that could fit his needs, tried almost every Open Source CMS that he could put his hands on, and ended up settling down with the one he still thinks is undoubtedly the most versatile of them all: CMS Made Simple™. Other activities: musician, photographer, silkscreen printer, VJing
Skills and Abilities:
• Print and Web Design
• Video and Multimedia
• Online Media Optimization
• Pascal
• PHP
• HTML/CSS
• Basic Javascript/JQuery
• Smarty
• Fluent in Portuguese and English
• Basic French and Spanish

Service Offerings:
• CMS Made Simple module development
• Custom CMS Made Simple sites
• CMS Made Simple support

Gregory Prosser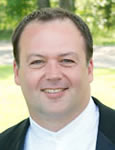 Contact Email:
Location: Canada
Birthday/Age: January, 1967
Position: Documentation Team, Marketing Team
Forum or Chat Nickname: geepers
Website: http://www.stickywicketdesigns.com

Greg first got involved in web design/development in 2001. Originally a classical musician (trumpet) by design, he's been enjoying working with clients around the globe since first diving into his first lines of HTML & CSS. He runs a growing web agency in British Columbia with a focus on great support and customer service. First used CMSMS in 2008 and was hooked from the start, it's ease of use for clients, and ability to customize for developers sealed it.
Skills and Abilities:
• Project management
• Web Design
• Web Development
• Custom web-based systems development

Service Offerings:
• Web Design
• CMSMS installation, setup, and/or migrations
• Site Management Training: in person, online, screencast
• Project Planning

John Scotcher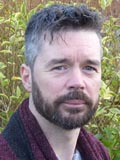 Contact Email:
Location: United Kingdom
Birthday/Age: October, 1970
Position: Marketing Team
Forum or Chat Nickname: John S
Website: http://www.pearsontreehouse.co.uk

John's been designing and coding sites for over 20 years now, specializing in HTML and CSS. Trained originally as a Graphic Designer in the days before computers, he started 'Pearson Treehouse' in Feb 1999 providing subcontracted design services to a fledgeling Website development company. Within two years, he was coding as well. The company became incorporated a couple of years after that and has been providing website design, build, development and marketing services to businesses of all sizes throughout the UK and beyond.
His experience with business, website design and development has resulted in him working closely with clients on both their websites and general online marketing, plus their overall business models. He's built countless sites in CMSMS personally and has gotten the system into a number of nationally recognized UK companies and charities.
When he's not working John is a keen writer. His second novel was published in 2014 and is available through Fantastic Books. John also loves walking and photography.
Skills and Abilities:
• Web graphic design and html/CSS builds
• Training - CMSMS a specialty
• Multi module integration and templating
• Video and online video
• Copywriting
• Business

Service Offerings:
• Custom CMSMS sites
• Web Design
• Graphic Design
• Online / live training
• Module integration and templating

Mathieu Muths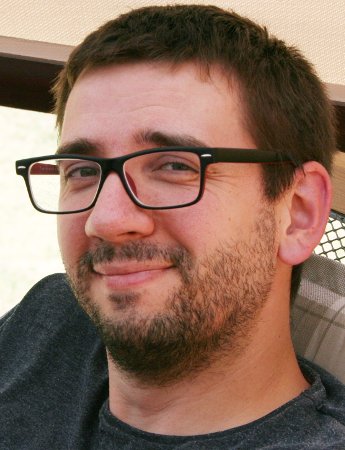 Contact Email:
Location: Saverne, France (GMT +1)
Birthday/Age: October, 1984
Position:
Forum or Chat Nickname: airelibre
Website: https://www.airelibre.net

Mathieu started building a few personal websites when he was 14, and had the chance to make his passion become his job. He first used CMS Made Simple in 2007 after reading an article in a French Linux/Open source magazine. After some tests and comparison with other well-known CMSs, he chose CMS Made Simple because of its modularity and philosophy. Following some years working in an IT company, he created his own company in 2009 and has always used CMS Made Simple for his clients websites. Alongside his clients works, he tries to contribute to CMS projects by developing modules, giving conferences in France, translating and helping French users. Apart from that, Mathieu is a happy husband and father of two little kids. He loves drums, guitar and basket-ball.
Skills and Abilities:
• Full website creation : webdesign, templating, development, updates, repair
• Module development
• PHP / MySQL / HTML5 / Smarty / JQuery
• CSS with Sass / Bootstrap & Foundation
• Speaks French

Service Offerings:
• Full website creation: from simple to e-commerce
• Webdesign
• Custom module development
• CMS Made Simple support & maintenance

Matt Hornsby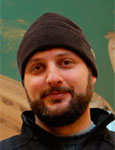 Contact Email:
Location: Sooke, BC, Canada (GMT -8)
Birthday/Age: February, 1975
Position:
Forum or Chat Nickname: DIGI3
Website: https://www.matthornsby.ca/

Although an experienced print and web designer/developer himself, Matt has found his niche on the CMSMS Dev Team by constantly correcting everybody's typos. In addition to acting as Project Manager, leading meetings and helping to keep the project on track, Matt checks over our newsletters, announcements, and documentation, and attempts to translate them from Developer to English. An daunting task, but one accepted with a sense of humour and a bucketful of em-dashes.
Skills and Abilities:
• Print and Web design
• HTML & CSS development
• Smarty

Service Offerings:
• Custom CMSMS sites and upgrades
• Responsive conversions
• Print & Web support services for designers
• Annual reports & marketing materials
• Proofreading/editing
• Custom print shop integrations

Morten Poulsen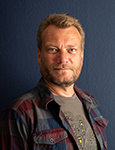 Location: Elsinore, Denmark (GMT+1)
Birthday/Age: May, 1973
Position: Developer
Forum or Chat Nickname: Silmarillion

Half a musician and half self-taught programmer Morten really never decided which career to focus on, leading to a life of a little of each.Living mainly off more or less freelance work as a pianist and music teacher, he likes to spend whatever time is left on different kind of computer projects, some of which is managed through a small consulting company of his own. Having tried to manage some established CMS's he once decided to write his own Nuke-style CMS with a flexible plugin architecture, but it never made it that far off the ground (some sites do exist still running the system known as LiteNuke, though). Discovering CMSMadeSimple, which presented some of the same philosophies as he had tried, somewhat unsuccessfully, to implement in LiteNuke, he decided to get to know, and try to help in the development of, CMSMS instead. He is both contributing to the core system and developing several addon modules.
Paul Baker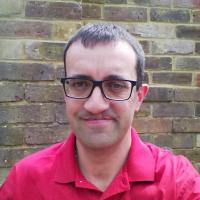 Location: Maidenhead, UK
Birthday/Age: December, 1969
Position: Marketing Team
Forum or Chat Nickname: paulbaker
Website: https://www.clocktowerweb.co.uk/

Paul started his computing aged 11 in 1981 with a Sinclair ZX81 and soon graduated on to a BBC Model B microcomputer. He has always been a techy geek and after graduating from the University of Surrey joined a satellite communication company and then a mobile phone network company. In the late 1990s he started dabbling with HTML and then Perl and then started web development, starting his own limited company in 2000. He has worked for himself ever since, doing a variety of web development roles with clients all over the UK. Paul started using CMS Made Simple in 2009 and now works with it almost exclusively. He loves its flexibility and his clients love its ease of use. He joined the Dev Team in 2016. Paul is also into badminton, cycling and choir singing. He is divorced and has two teenage children, one of each. He's also very tall.
Skills and Abilities:
• HTML
• CSS
• Website development
• Website design

Service Offerings:
• Full website creation
• CMS Made Simple support, installation, update, upgrade, maintenance

René Helminsen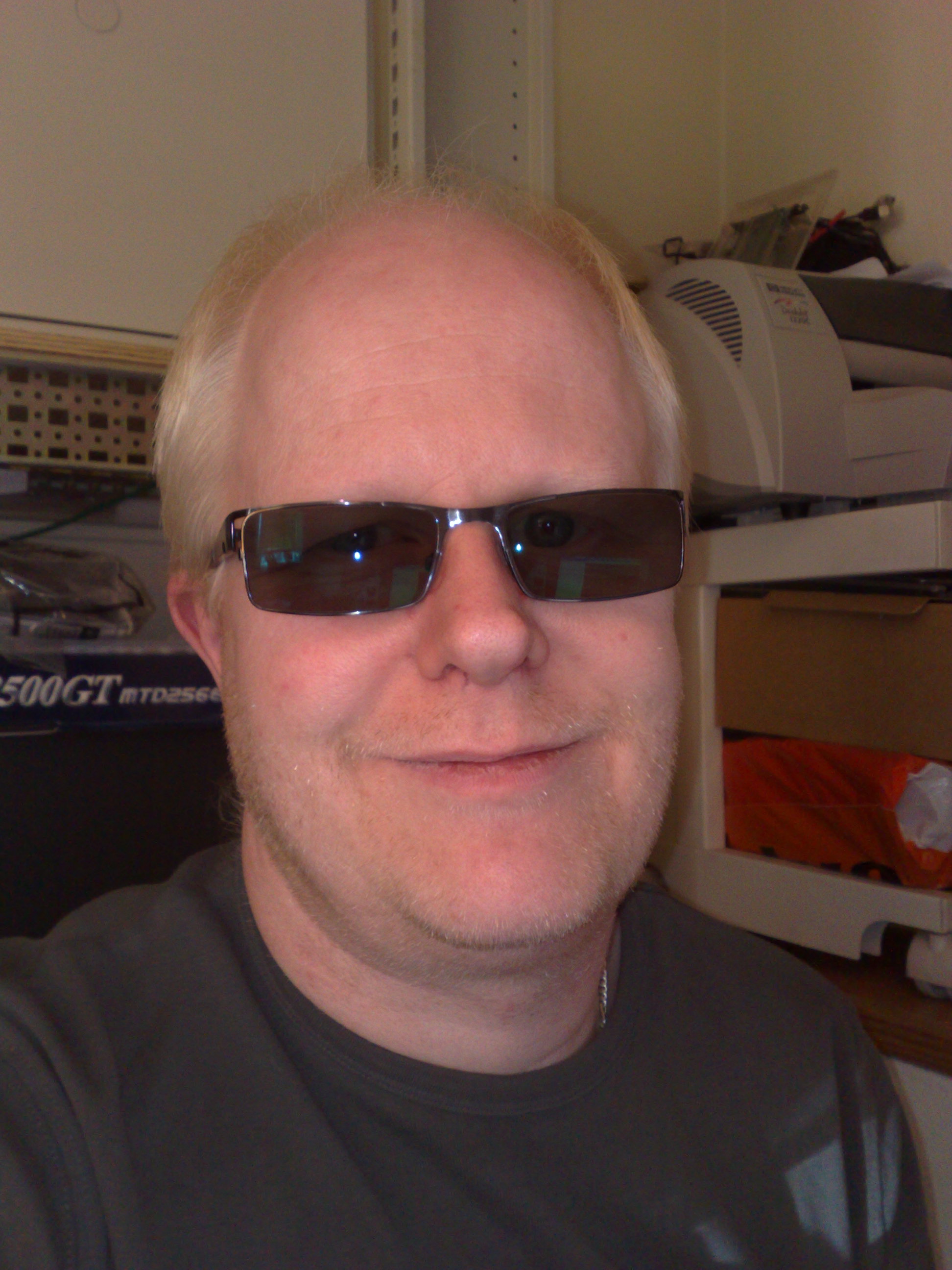 Location: Fredrikstad, Norway (GMT+1)
Birthday/Age:
Position: Translations Manager
Forum or Chat Nickname:
Website: http://www.helminikon.no

René started his own company in IT in 2000 where he worked alongside permanent job as physiotherapist. After some tough experiences with content updates of static web pages he wanted to just take care of the design and structure of the site himself and let other edit the dynamic content. While looking for a system which would save him time avoiding to update his business static web pages René discovered CMS Made Simple in the spring 2006. After a short while with testing he had to consult the chat room about missing Norwegian translations of strings - and the friendliness that met him made him to contribute himself. He now uses CMSMS for the most of the sites he make. René is now teamleader of TranslationTeam and does Norwegian translations. He also helps with crash-testing before new CMSMS releases.
Skills and Abilities:
• He has been working/playing with IT since 1982 and is self-taught sys-admin / webdesigner / consultant

Service Offerings:
• Setup and customization of CMS Made Simple sites for local companies and organizations

Rolf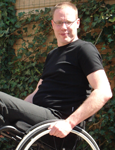 Location: the Netherlands (GMT +1)
Birthday/Age: July, 1969
Position: Beta Tester, Core Developer, Support Team, Translator
Forum or Chat Nickname: Rolf(Tj)
Website: https://cmscanbesimple.org/

In 2007 I was looking for a new hobby and tried to make my first html-website. Our local school needed a website, I volunteered to make theirs. But the school wanted a website they could maintain themselves, so I started looking for a free CMS on the internet, where I found CMS Made Simple. The way CMSMS is built with a lean core package and if necessary plenty modules to add on, was just what I was looking for. When I started to build my first CMSMS site, I found the forum and the available docs very useful. I was able to create this website with the information I found there.
Skills and Abilities:
• I have got a technical background, no background in the IT. I learned a lot with self-study and by just doing it.

Ruud van der Velden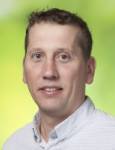 Contact Email:
Location: Eindhoven area, The Netherlands (GMT+1)
Birthday/Age: October, 1974
Position: Beta Tester, Support Team, Translator
Forum or Chat Nickname: velden
Website: https://www.contentwebsites.nl/

After building some static websites Ruud Googled for 'simple cms', clicked the first search result and never looked back. In 2010 he started his own company 'Content websites', targeted at design agencies to build CMS Made Simple driven websites based on submitted designs. He learned a lot from reading CMS Made Simple forum posts and after a while 'gave something back' by posting answers. Having once been a novice using CMS Made Simple he 'has been there, done that' and often quickly recognizes issues others encounter from his own experience though still finds himself learning new things every day! Also, Ruud is often present in the official #cms channel on IRC. Beside being a website builder Ruud has a full time job as a Windows system administrator at a Dutch university. He's a proud father of two sons. Ruud joined the Dev team in 2014.
Skills and Abilities:
• basic programming (php, powershell)
• html/css/javascript/smarty
• analytical/troubleshooting skills
• translate EN to NL
• the ability to see things in perspective
• sense of humor

Service Offerings:
• building custom CMS Made Simple websites
• port templates to CMS Made Simple
• CMS Made Simple support and maintenance
• troubleshooting

Tristan Woudenberg
Contact Email:
Location: The Netherlands
Birthday/Age: Millennial
Position: Documentation Team, Marketing Team
Forum or Chat Nickname: Tristan
Website: https://prism.nl/

Tristan started in 1990 with his Commodore 64 and later that decennium he was already building personal websites and tinkering with different Linux distributions. When studying at the Delft University of Technology he started Prism Open Source in 2003. Spotting the potential for Open Source software as an alternative to commercially licensed closed software early on. When not in the office he tries to be far away from the screen playing squash or sailing.
Skills and Abilities:
• Project management
• Linux server management
• Speaks Dutch & English
• Reads Dutch, English, German and French

Service Offerings:
• CMS Made Simple hosting
• CMSMS installation, setup, and/or migrations
• Site Management Training: in person, online, screencast
• Project Planning

Former and Inactive Dev Team Members
The Dev Team thanks the following people for their generous contributions to the project. Many are still involved in the community, and are lifelong friends of the current team.
Alberto Benati
Alex Buckland
Alexander Endresen
Anne-Mieke Bovelett
Avi J Liebowitz
Brett Batie
Bruce Marable
Christian Page
Daniel Westergren
Darren Landrum
Elijah Lofgren
Goran Ilic
Greg Froese
Jean-Claude Etiemble
Jeff Bosch
Jeremy Bass
Julien Lancien
Keith Lauchlan
Ken Griffith
Kevin Danezis
Kevin Grandon
Manuel
Mark Reed
Noel McGrain
Nuno Costa
Patricia Brun Torre
Rob Allen
Robert Campbell
Ronny Krijt
Samuel Goldstein
Simon Brown
Sorin Sbarnea
Tapio Löytty
Tatu Wikman
Ted Kulp
Thijs Elenbaas
Tyler Boespflug
Would you like to learn more about how you can participate in the project?
The Development Team is always keen to recruit talented individuals. If you are experienced with any of php development, web development, graphic design, marketing, product testing, user support, or translations then you may be able to help. To become a part of the Dev Team and help steer this award winning software onward to even greater heights, please send in an application.